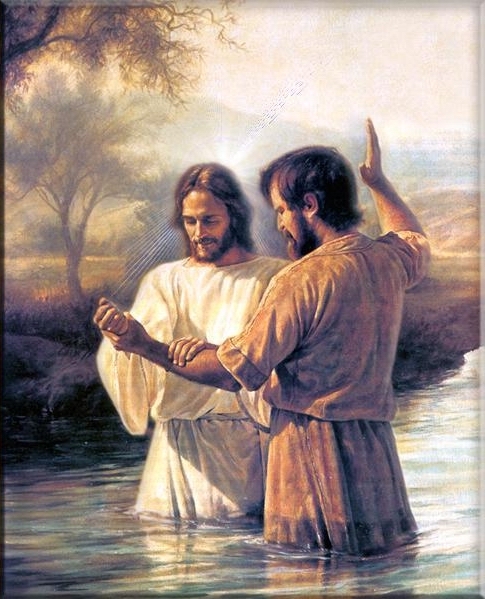 (Image courtesy of https://www.traditionalcatechism.com.)
"[A]ll of us who have been baptized into Christ Jesus were baptized into His death[.]  We were buried therefore with Him by baptism into death, in order that, just as Christ was raised from the dead by the glory of the Father, we too might walk in newness of life" (Romans 6:3-4).
Sometimes I forget about the object of my faith.  He is, after all, an actual object, just as the runner who wins a race receives an actual, physical prize - and the actual, physical benefits of exercise in his body.  Likewise, Christ - the object of my faith - is not a mythological figure, fictional character, or intangible spirit.  Just as my body is real and actual, so Christ's reign is real and actual, even now at this current moment in time.