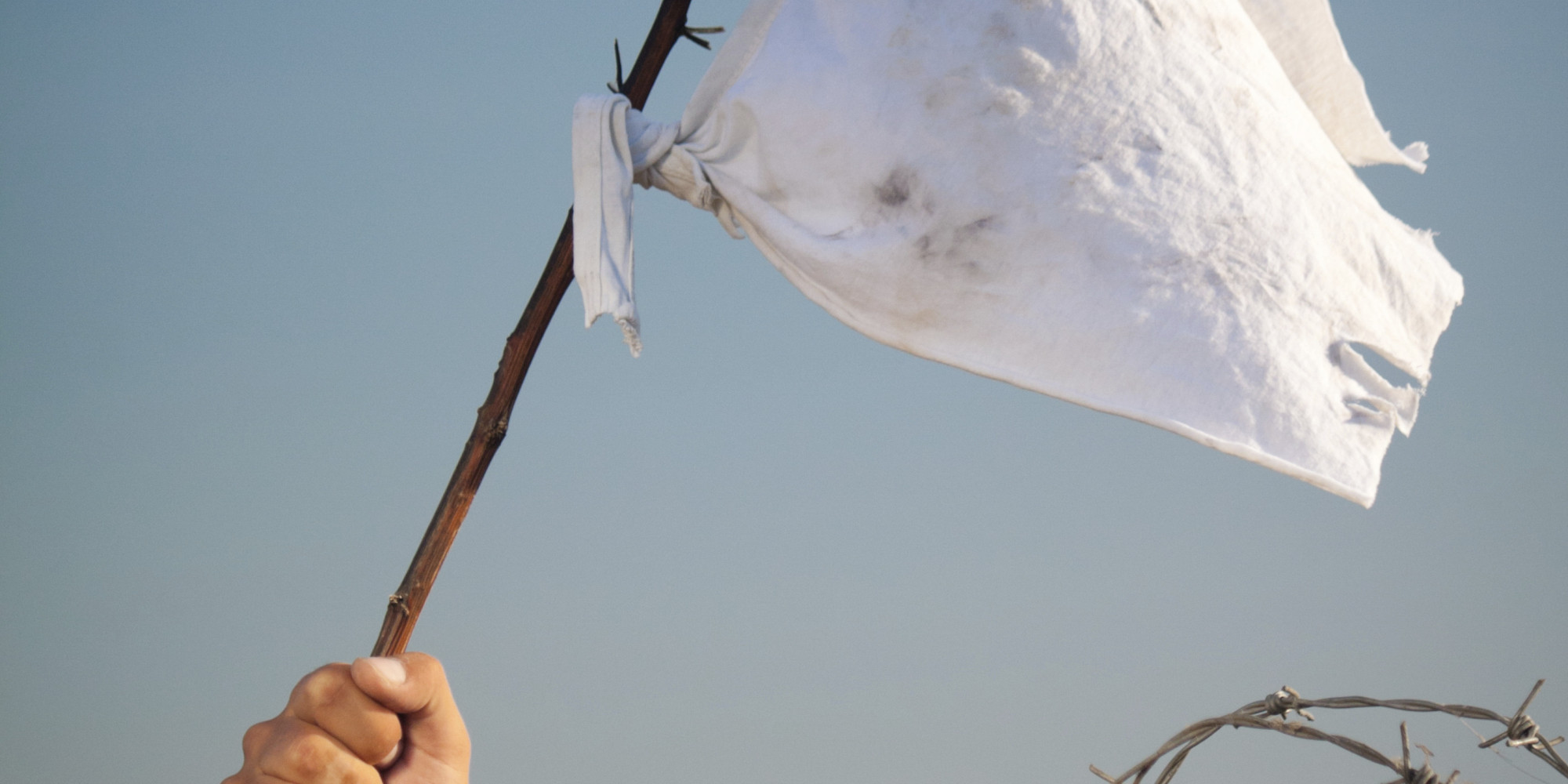 (Image courtesy of https://i.huffpost.com.)
It's been said many times: "Let go and let God." And while we cannot free ourselves of all responsibility in our quest of surrender, there is much truth to this simple saying.
My wife and I would both describe ourselves as "perfectionists." We like to have our "ducks in a row" you might say. Having a plan is pretty important to us and sticking to that plan is almost as equally as important. But perfectionism is really just a nice, socially-acceptable way of saying what wisdom would call "an unhealthy desire for power and control" - with a tad bit of pride as the cherry on the top.
Think about it, for all those who would say you are perfectionists: do you get upset when things don't go your way? Do you grumble and complain when the way you have things ordered gets messed up? Do you find yourself worried and anxious often? If so, you might just have a power and control problem.
God writes through the hand of a human author throughout the Bible. In the book of Proverbs, he writes this: "Trust in the Lord with all your heart and lean not on your own understanding; in all your ways acknowledge him and he shall direct your paths" (Prov 3:5-6). There are many other examples and commands given in the Bible to illustrate this right way of thinking.
What God is saying is clear, but it has taken me three decades to see just the tip of the iceberg of his wisdom and truth - and to begin to surrender to his will. What has really driven my boat into this iceberg are the recent trials we have gone through with our family's health needs. We thought we had things pretty well planned out: we had the baby, we figured we'd be home soon afterwards, and everything would go back to life as it should be. This was far from the case. Our daughter has spent more life in the hospital than out of it, and each day has trouble of its own on top of it. Very few things over these last couple months seemed to have been going according to our plans for our life.
So when our smooth-sailing life ran aground on this unforeseen iceberg, we began to sink. We (my wife and I) grew discontented, afraid, worried, and angry. But God quietly reminded us of his Word: "Trust in me, not in your own understanding. You think you are sovereign and have power over many things. You don't. I do, and I have purposes that you will never know anything about. I am the Lord. But I love you. Trust me." This was difficult to surrender to, this invisible God with an unforeseen and seemingly unpredictable will. Then again, this is the very essence of faith: trusting God, the Maker and Giver of all life, in life's uncertainties.
We liked living in our delusional state where we thought we had power and control over situations in this life. But to live like that is to live deceived and full of pride. When Adam and Eve disobeyed God and ate the forbidden fruit, they essentially were saying, "We will run our own lives, God. We don't need you." This is the deception that each human lives with since then; but the truth is, we don't have much control or power, no matter how much we pridefully think so.
Where does all this rambling leave us?
It leaves me at the foot of the cross, looking at my Savior Jesus Christ, who himself had to surrender his human will to the sovereign will of his Father, God. In the garden, Jesus was so distressed that he sweat blood as he prayed to his Father that the cup of wrath he was about to drink that night would pass from before him. Jesus did not gleefully and glibly walk up the hill to calvary; he willing surrendered his will to the will of the Father. Jesus tells us that we, like him, will need to take up our cross daily and follow him. Is he calling you today to pick up your cross of bitterness, worry, power, control, and pride? Is he calling you to die to your vision for your life, day, hour, or next minute and surrender to his will?
We do not know what the future holds, but we do know who holds the future. His will is always good and we can trust him. You can trust Jesus. You can trust Jesus.
Father, please help us to live resting in you. Help us to wait patiently for you as the farmer waits patiently for his seed to grow. Help us to trust in you. Forgive us for our frantic worry, fear, and anger when things are outside of our control. Help us to hold our plans, our desires, and our very lives loosely each day. In doing so, help us to cling to you, come what may. Lord, this is how you want us to live: in communion and unity with you and each other, not in discord or striving, especially not against your sovereignty. Lord, be gracious to us by your Spirit. Amen.