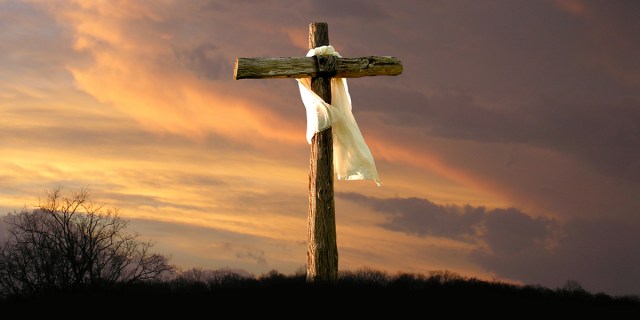 (Image courtesy of https://wp.en.aleteia.org.)
I was reading Psalm 94 this morning. Here are the first few verses:
O LORD, God of vengeance,
O God of vengeance, shine forth!
Rise up, O judge of the earth;
repay to the proud what they deserve!
O LORD, how long shall the wicked,
how long shall the wicked exult?
They pour out their arrogant words;
all the evildoers boast.
When we as Christians read this, it makes us feel funny, doesn't it? The Psalmist, like us, is calling on the God of judgment to judge the wicked. Through this psalm, we are calling on God to bring forth his wrath, his vengeance, against all those who do evil and who are proud.
What is odd about this cry to the Lord is that we are essentially calling judgment down upon ourselves through this prayer, for who has not been arrogant or who is innocent of wrongdoing?
This psalm puts on display what has often been referred to as the "scandal of grace." God's justice demands all the arrogant, wicked, and corrupt be destroyed by the judgment of God. That includes every single one of us, yet God's people are referred to as his special, chosen people, people not destined for wrath but for eternal life (i.e., 1 Pet 2:9).

How can such things be? Is God's judgment weak?
Have some circumvented God's vengeance and somehow evaded his wrath?
Isaiah 53 gives us the answer:
Surely he has borne our griefs and carried our sorrows;
yet we esteemed him stricken,
smitten by God, and afflicted.
But he was wounded for our transgressions;
he was crushed for our iniquities;
upon him was the chastisement that brought us peace,
and with his stripes we are healed.
Rather than crushing us for our rebellion and our arrogance, God crushed his Son on the cross. There is no evading God's wrath; punishment will come against all those who practice sin and defy him. At the last day, God will certainly condemn all the wicked and unrepentant: "[at] the coming of the day of God... the heavens will be set on fire and dissolved, an the heavenly bodies will melt as they burn!" (2 Pet 3:12).
Yet God in his mercy commanded his Son to die in the place of sinners! Justice is served at the cross. God's wrath is not evaded, his vengeance is not thwarted. In the death of his only Son, Christ bore the wrath you and I deserved; and you and I go away pardoned and alive.
What grace!
Grace, what have You done?
Murdered for me on that cross
Accused in absence of wrong
My sin washed away in Your blood
Too much to make sense of it all
I know that Your love breaks my fall
The scandal of grace, You died in my place
So my soul will live (Hillsong United, 2013).
What love!
What wondrous love is this, O my soul, O my soul?
What wondrous love is this, O my soul?
What wondrous love is this that caused the Lord of bliss
To bear the dreadful curse for my soul, for my soul?
To bear the dreadful curse for my soul? (Anyomous, 1800s)
Oh Lord, you have been gracious to us. You who did not spare your own Son for us, through him graciously give us all things in Christ, we pray. Make us a grateful, selfless, loving people, Lord. Cause us to remember your sacrifice in our place often, so that our worship of you may grow and our holiness may increase as we consider your ways. Amen.
(Author's note: I am not an advocate of Hillsong music; however, God used even Balaam the pagan prophet to bless his people in Numbers 22. These lyrics are right in-line with Scripture.)