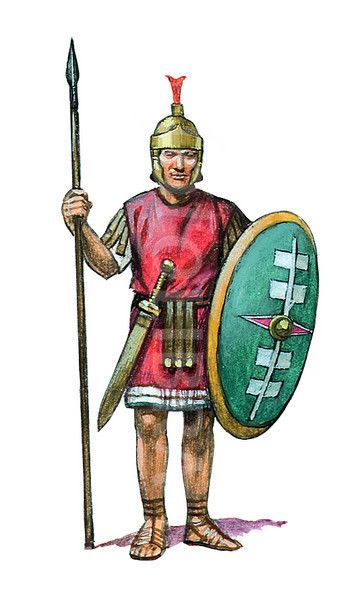 (Image courtesy of https://clipart-library.com.)
"For though we walk in the flesh, we do not war according to the flesh, for the weapons of our warfare are not of the flesh, but divinely powerful for the tearing down of strongholds, as we tear down speculations and every lofty thing raised up against the knowledge of God, and take every thought captive to the obedience of Christ, and are ready to punish all disobedience, whenever your obedience is fulfilled" (2 Cor 10:3-6, LSV).
I don't watch a lot of TV, but one of my favorite shows is called Band of Brothers. It follows soldiers, specifically Easy Company, in the European theater during World War II. The battles the men engage in are intense. The viewer grows in his care and concern for the young men as they move throughout the continent, fighting against the Nazis. I am always challenged by the courage these men, some of them only eighteen years old, showed in the face of such opposition.

People who think that Christianity is just for women and children need to get off the couch and re-think their lives. The apostle Paul says in these verses that he is engaged in a struggle, a battle, a war. Not a war between the Axis and Allies, but between good and evil. Paul says there are strongholds, built on lies and sin, and that he is actively engaged in tearing them down. How does he do that? He captures every lie and makes it obedient to the truth of Jesus Christ.

In war you are either capturing or being captured; there is a winner and a loser. Lies from hell have existed since Adam and Eve were on the earth. All humans have been in the war of good and evil, throughout the centuries, even as young children. My prayer is that we, as Christ's church on earth, would faithfully, courageously, and boldly declare the Truth of God to our own minds, gaining a fresh perspective from his Word as we read it and study it each day (hopefully) – and that we would declare and represent God's Truth to our kids and grandkids, our co-workers and neighbors.

The evil one at work in our world wants kids to be confused about marriage, sexuality, what real love is, and so many other things. But like the apostle Paul, we know that God's Truth doesn't change. Let us be committed to Truth and his way of living.

Lord, please empower your church to fight for what is True and Right; but first, give us grace to live and walk in the way of Truth and Righteousness. Let us do so with love for our enemies and resolute faithfulness to you. In Jesus' name, amen. Forward!